The logo for Mesh was inspired by "flow". The red period emanates the
brands tone of voice.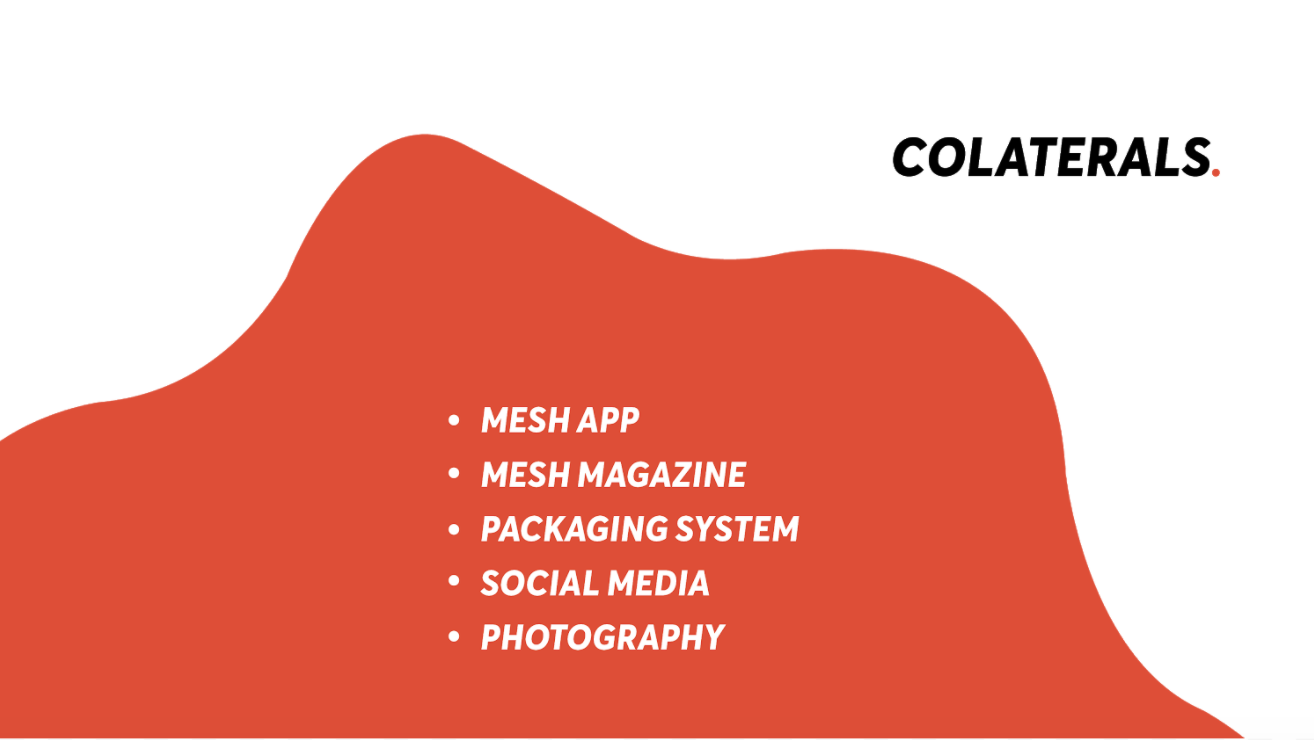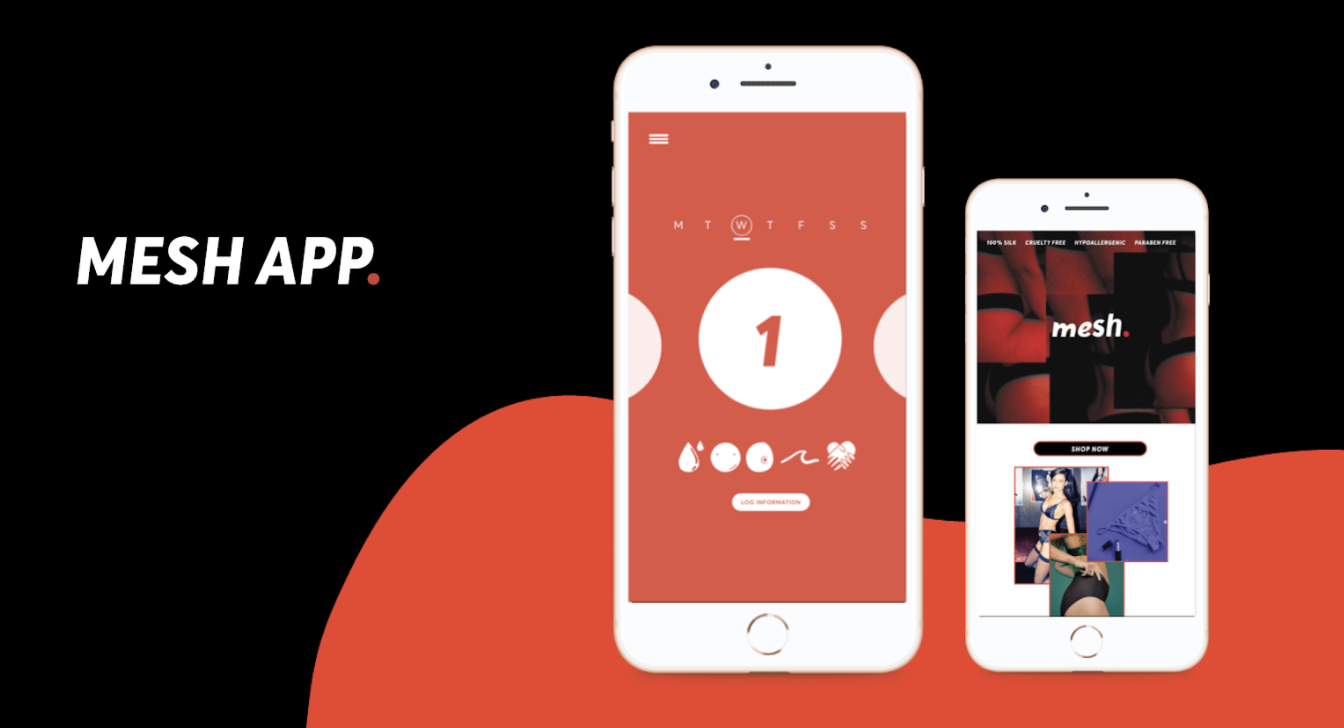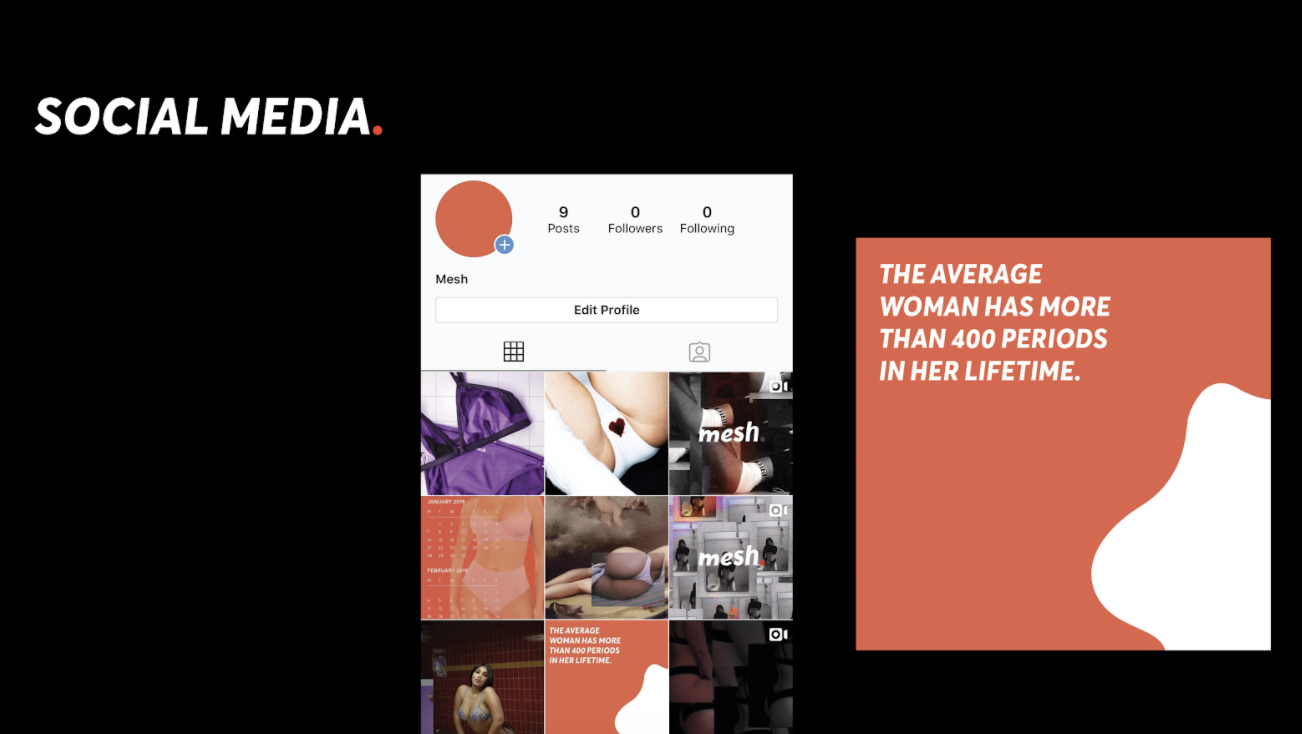 Mesh is a period lingerie brand that strives towards menstrual
innovation and empowerment. "Mesh" signifies a loosely woven
fabric and portrays the transparency of our brand. We aim to
normalize period talk and promote sexuality. Period.